The school run can be a great time to get some gentle exercise, explore your local surroundings and help reduce congestion. It will also help with your physical and mental wellbeing, with teachers noting that students who walk or cycle to school are more relaxed and alert. 
We can support schools to create a free school travel plan and deliver a range of initiatives to encourage staff and students to consider alternatives modes of travel to school, from walking challenges to journey planning. Your travel plan will show your commitment to active travel and help create a safer, cleaner and more active school community.
Click each box below to find out how we can support your school:
School Travel Plans
Modeshift STARS is a national awards scheme that recognises schools that have shown excellence in supporting cycling, walking and other forms of sustainable travel.  
Modeshift STARS is FREE to take part and every school in the country can take part regardless of size, type or location. It provides schools with a travel plan and we can support you through the process.  
To register please visit: https://www.modeshiftstars.org/contact-us/starsschools/ 
Why take part? 
Healthier pupils

 - by encouraging active, healthy lifestyles for young people through more walking and cycling

 

Safer pupils

 - identifying issues and improving the quality of the environment around your school

 

Involving the whole school community

 - children, parents and teachers working together to make a difference

 

School Travel Plan

 - automatic generation of a new School Travel Plan which will deliver significant time and cost savings

 

National Accreditation

 - you will receive the 

Modeshift

 STARS plaque, certificate and use of the nationally recognised logo

 

The National STARS School Travel Awards

 - a chance to be considered for the National STARS School Travel Awards

 

Changing Behaviour

 - STARS will provide you with the tools to reduce car use and increase the number of children walking, cycling and using public transport on the journey to and from school.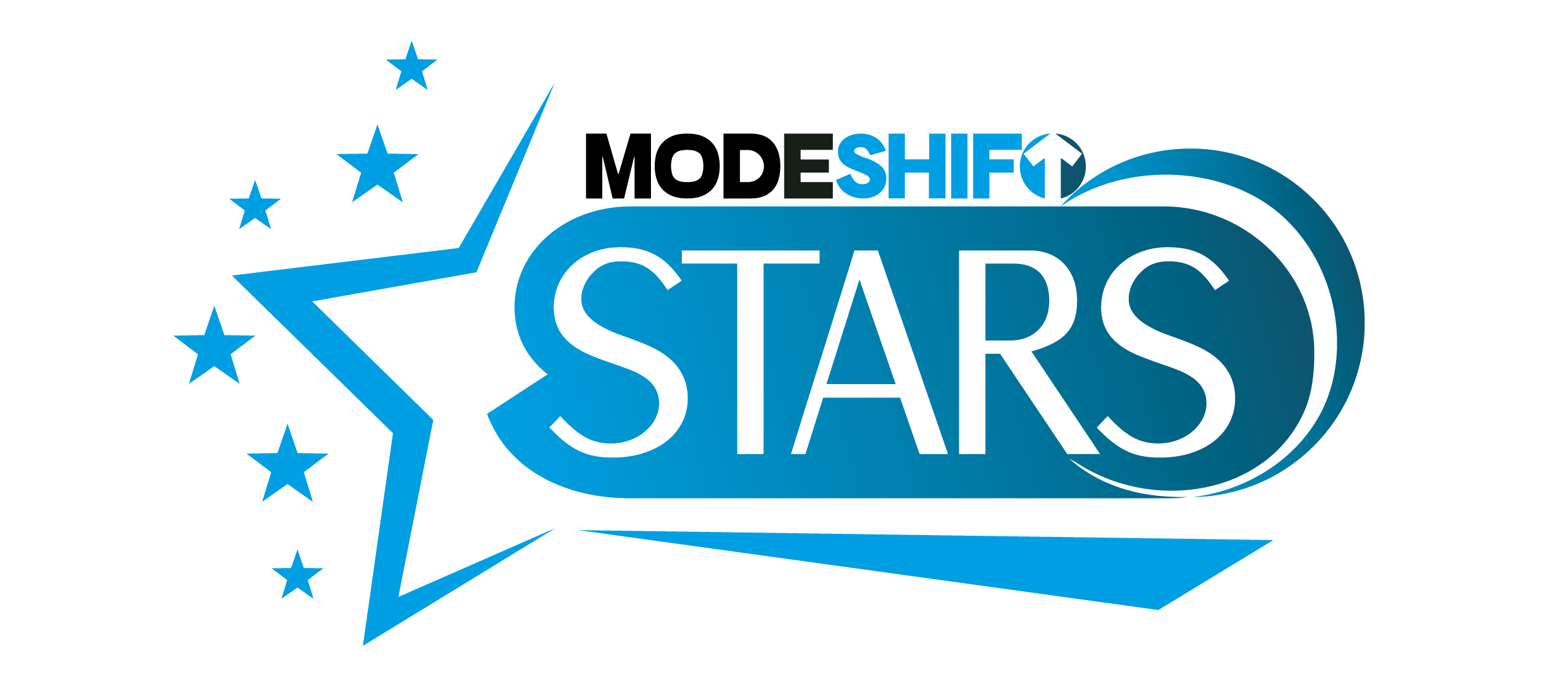 Cycle Confidence sessions
Having the confidence to ride the roads is paramount to get more people cycling. To overcome this barrier, we are able to offer your staff and students free places on our cycle confidence sessions which can either be in small groups or 1-1. For more information on this, please visit the cycling section.